Each day this month I'm joining up with Katie to share with you the many things I am thankful for. I'd love to hear what you're thankful for.
Day18: I'm thankful that I inherited my love of reading from my mother and her mother.
In 1994 my grandmother handed me a book that she had just finished reading. I didn't know it then but that book would trigger my obsession with books and reading. The book was "Body Farm" by Patricia Cornwell, not a classic but one that excited and captured me. I picked up that book and 19 years later I haven't stopped reading and trying to fill my mind with as much knowledge as possible. Cornwell continues to be one of my favorite novelists and I thank God everyday that my grandma handed me that book. I don't read many novels these days but I still get excited when Cornwell puts out a new novel because her books always remind me of the 1st book I ever read that wasn't required for school and thus my grandmother.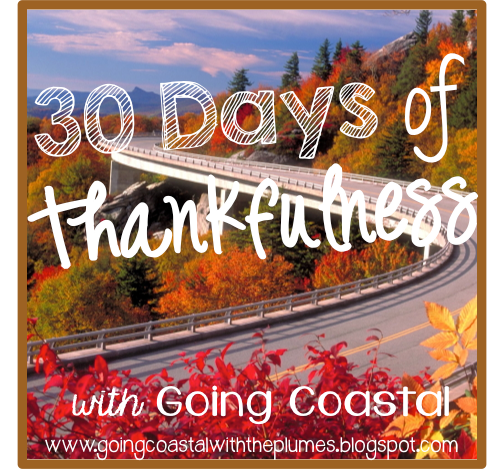 PS. It isn't too late to link up and join us for this weeks
Thanks and Giving Project
! I'll be giving all week and posting a recap this weekend.